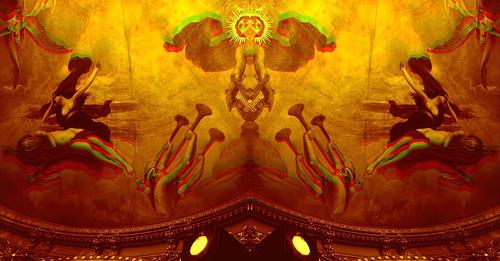 Samedi 23 Octobre 2021

- 19h00-00h00 -
- 6 £ -

Black Chamber Orchestra est une formation mélangeant métal, musique électronique, et musique classique. Ce trio de musiciens expérimentés, propose une musique hybride aux sources d'inspirations diverses : entre Dimmu Borgir, Igorrr, et Beethoven...
RITUAL KNIVES - Une pincée de Tool, un peu de Crowbar, de Baroness, Down, Conan, Mastodon, Desolated, Pantera, Red Fang donnant naissance à une musique sludge caractérisée par des ambiances lourdes, pesantes et lancinantes associées à des riffs hardcore et métal.
CHRONES is a French Progressive Metal band founded in 2016 in Clermont-Ferrand. We aim to bring you the music we love, the loudest and most expressive we can. Stay tuned
Pass sanitaire obligatoire, venez à l'heure !!!