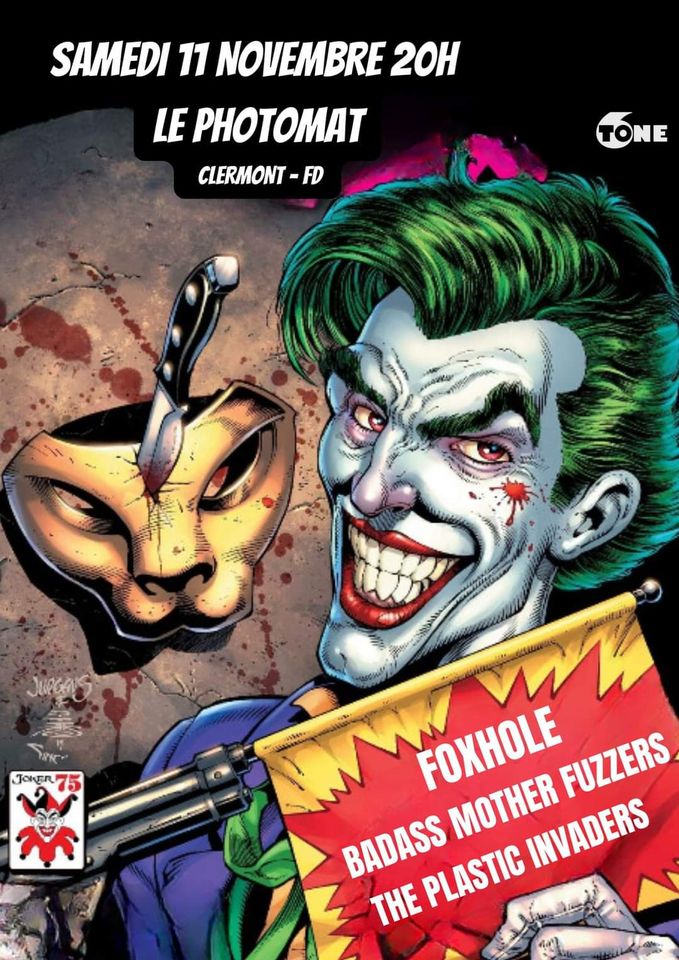 Samedi 11 Novembre 2023

- 20h - 01h -
- PAF : 6/8€ -
We're back
With 6 new tracks
Meet you in the shack
Boom Boom Crack
THE PLASTIC INVADERS ( ROCK GARAGE // FROM HELL )
Après des années d'une retraite à faire languir leurs groupies et leurs fans Les Plastic Invaders reviennent nous faire goûter au poison psychédélique qui hante leur musique. Une expérience explosive qui sent bon le cuir noir. Une transe hypnotique et bestiale. Du gros rock bien léché. La messe est dite : Peter's back & he got the power !!!
BADASS MOTHERFUZZERS ( ROCK GARAGE // TOULOUSE )
Le groupe a déjà sorti 2 albums sur le label 6Tone Records produit par Jim Diamond (White Stripes, The Sonics, The Bellrays...) . Ils ont joué aux USA en 2017 avec les légendaires The Real Kids, enregistré un single à New York et joué avec Lords of Altamont, Peter and The test Tube Babies, Les Sheriff... leur 1er album Heartbreaker (pitshark records) a été chroniqué dans Rolling Stone, Abus Dangereux et de nombreux magazines et Fanzines. Après un premier concert mythique au Fotomat' en 2017 ils reviennent plus énervés que jamais nous faire péter les tympans.
THE FOXHOLE ( PUNK GARAGE // CLTFD )
C'est la relève punk de la scène locale. Leur dernier album "Jack of Heart" a été produit par 6Tone Records en collaboration avec Histrion Records et KickYour Asso. Ils devraient ouvrir la soirée et vous mettre en orbite de leur énergie aussi nerveuse que contagieuse !!!